I have often referred to what is happening in Canada as they seem to be on the forefront of making aging in place a priority for their older citizens. Much of the research that I have come across gives me new vocabulary, they call it aging at home, not aging in place.  They have pioneered  ADUs, Accessory Dwelling units  that can be rented and fit in the back yards of most homes to keep elderly family members close but independent. In individual communities,  zoning rules have been changed to allow the practice of using your own property to solve the problem of staying at home by building secondary suites aka granny pods. 
Over the last few months I have noticed a different tone, that of protest against building substantially sized aging in place communities within residential neighborhoods.   I am been  always a skeptic when it comes to real estate development…as in who is this really for?  Is it the answer to affordable safer housing or a financial windfall for those who know they can market the product and then leave with piles of money. Would you object if a decent sized retirement complex with apartments/ condo's, and a walk-able shopping area center was being built in your area?  How big is too big? 
The main public objection is congestion, disturbing the peace of that original neighborhood.  Are elders the new anywhere but here scourge?  Here in the states there is an another trend towards very small assisted living homes with maybe 8-10 residents in a standard expanded ranch style home with more personalized care. I believe like Dr Bill Thomas, who had started the Eden movement to revolutionize nursing homes, that the worst 10 % of nursing homes should be shut down every year.  Where do people go? A big part of aging in place is staying by your family, doctors, church, friends and activities.  Should you have to hand over the profit from selling your old home to own a fraction of what you had space wise? Are senior renters going to be unwelcome in many communities? 
Anyway back to Canada, building something like this:  picture / https://www.ottawacommunitynews.com/news-story/7805065-near-failing-grade-given-to-mooney-s-bay-retirement-development-city-consultation-process/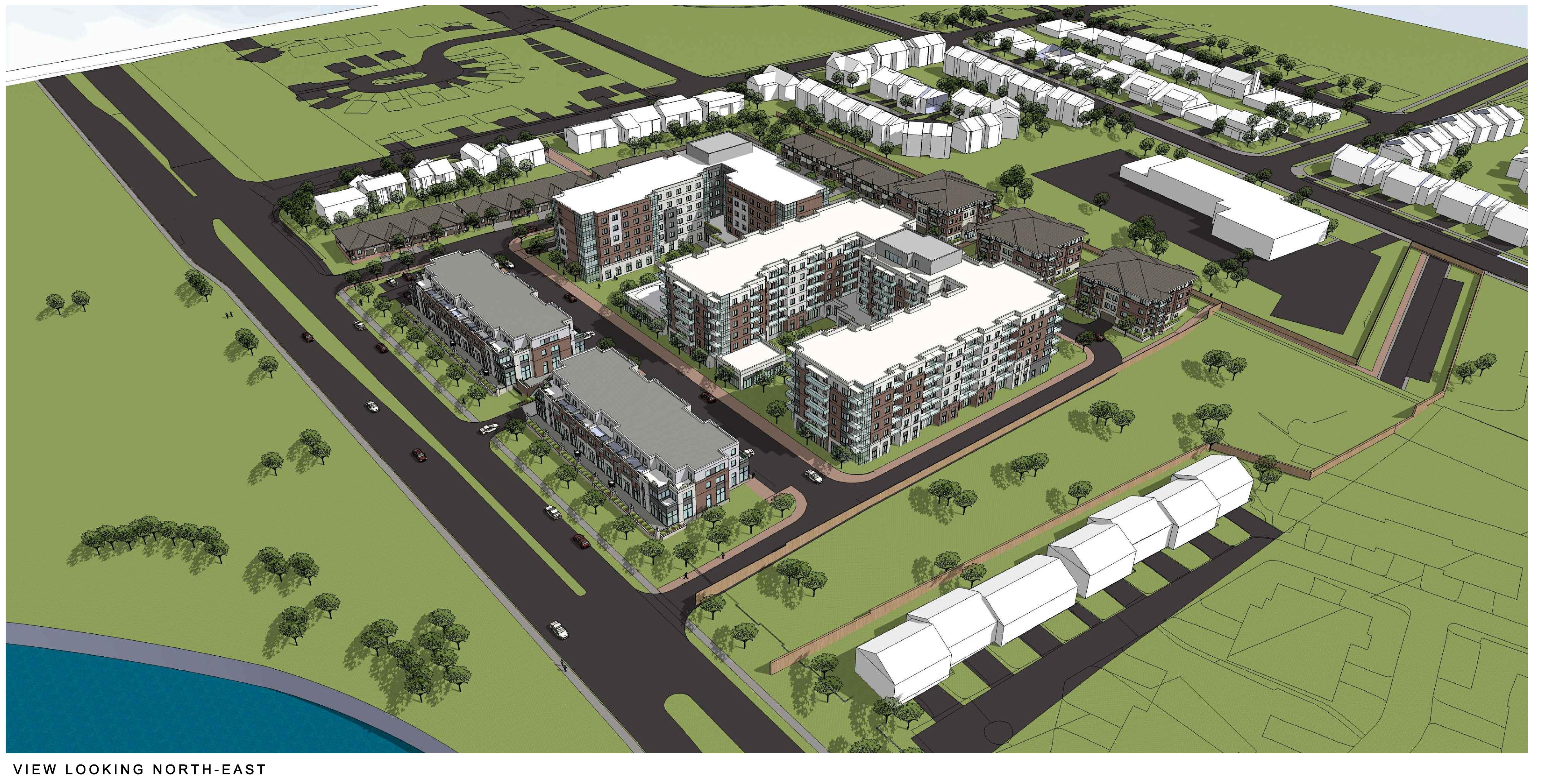 This is the plan for a senior housing development on the site of an old school (10.6 acres) to house 617 residents in apartments and condo's.  The community is up in arms about the changes and is fighting to stop it.  How dense is too dense when it comes to senior housing? 
At a certain point, what will matter is what side of the fence you are on. Zoning can make or break the character of a community, but the times they are a changing when it comes what gets build where.